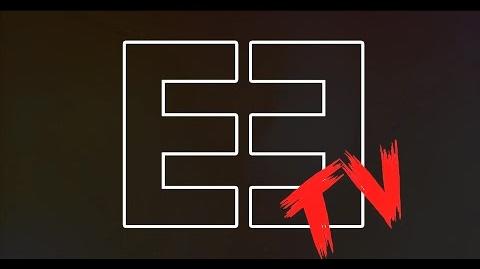 This was the third episode of season 2 of #E3TV.
Wesley and Keaton answer fan questions from Twitter
Tyler read them the questions.
If the world was taken over by llamas, Wesley would become a llama rider and ride the countryside.
Wesley and Keaton's favorite ninja turtle is Leonardo.
Their biggest pet peeve is their microwave because it makes an annoying beeping sound when they don't take their food out. 
Ad blocker interference detected!
Wikia is a free-to-use site that makes money from advertising. We have a modified experience for viewers using ad blockers

Wikia is not accessible if you've made further modifications. Remove the custom ad blocker rule(s) and the page will load as expected.