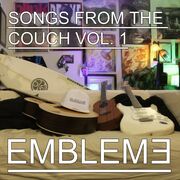 The EP is a collection of their original songs before competting in The X Factor (USA). It is composed of 8 tracks, some of which were reproduced. 
The EP was released June 2, 2014. The band released it regardless of doing any promo. Even so, the EP reached #2 on iTunes during it's first day. Releasing the EP was one of their first actions since leaving Syco Music.
The songs included are:
Ad blocker interference detected!
Wikia is a free-to-use site that makes money from advertising. We have a modified experience for viewers using ad blockers

Wikia is not accessible if you've made further modifications. Remove the custom ad blocker rule(s) and the page will load as expected.